Bee Venom
Botanical Name: Apitoxin
Part: Produced by individual honey bees
Description: Bee Venom is a bitter colourless liquid produced by honey bee. Its active portion, a mixture of proteins causes local inflammation and acts as an anticoagulant. The main component of bee venom, Melittin contributes up to 52% of bee venom peptides. Bee venom acts to gently stimulates the skin for a natural anti-aging effect on fine lines and wrinkles.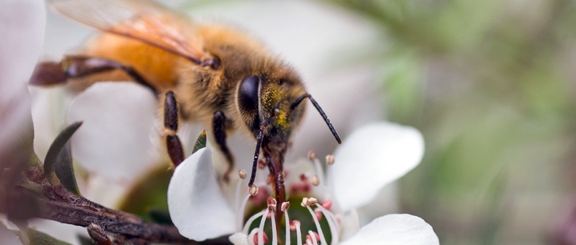 New Zealand Manuka Honey
Botanical Name: Leptospermum Scoparium Mel
Part: Honey
Description: Manuka honey is unique to New Zealand and comes from the nectar of manuka bush (Leptospermum scoparium). Manuka Honey is rich in natural sugars, antioxidants and antibacterial properties. It also has scientifically proven wound healing effects.
Our Manuka honey is sourced from the pure and remote West Coast of New Zealand's South Island. All our honey is 100% natural and organic certified by BIOGRO.
And since it's safe to eat, you know you can put it on your skin.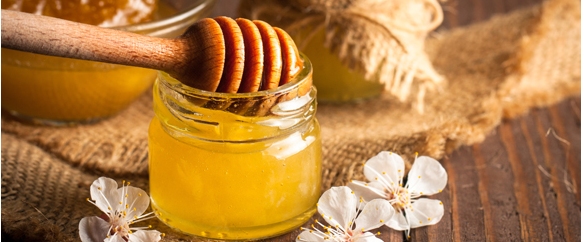 Propolis
Botanical Name: Propolis
Part: Wax
Description: Propolis is a resinous natural substance sourced from flowers and buds by bees. Bees use Propolis to repair damage and protect their hives.
Propolis is naturally rich in vitamins, minerals and antioxidants. This makes propolis extract a natural immune support and infection fighter which is beneficial in rebuilding damaged skin cells, nourish and soften skin, promote healing, enhance cell growth, increase blood circulation to prevent scars and treat acne.
It is a rich source of bioflavonoids. Bioflavonoids exhibit anti-inflammatory, anti-microbial and anti-cancer properties, because they protect against oxidative and free radical damage caused by pollution and the body's normal metabolic processes.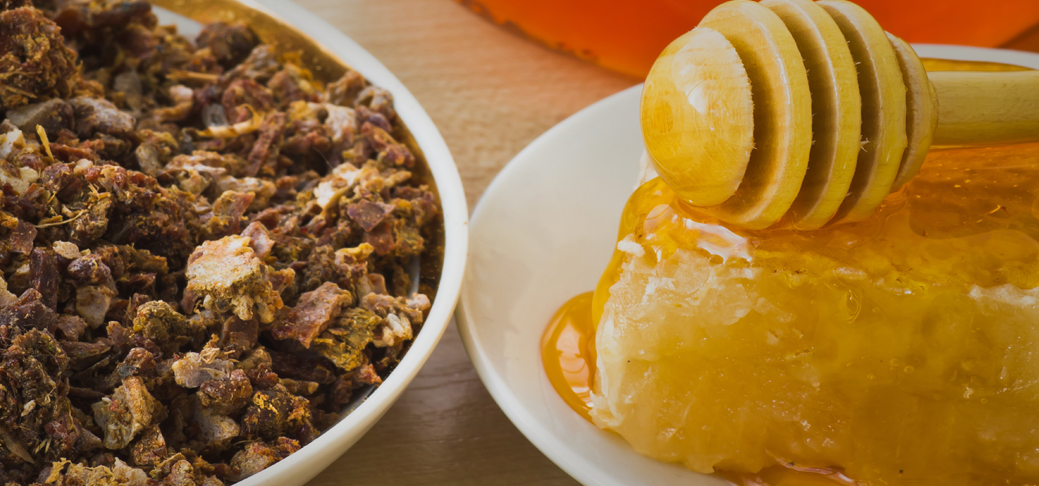 New Zealand Colostrum
Botanical Name: Silybum Marianum
Part: Whole Plant
Description: Colostrum is the pre-milk fluid produced form the mammary glands during the first 24-48 hours after birth. It is rich in powerful bio-enzymes, colostrum strengthens our immune system and builds our natural defence against harmful pathogens. With multiple research-proven benefits, colostrum helps increase vitality, strengthen bones and muscles, promote a healthy gut, and support anti-inflammatory conditions, neurological disorders and allergies. Sourced from hormone and antibiotic-free pasture -fed cows using premium processing, New Zealand colostrum is some of the best in the world.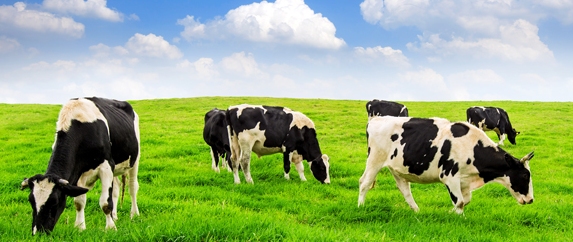 New Zealand Vinanza® Kiwifruit
Botanical Name: Actinidia deliciosa (Actinidia chinensis)
Part: Skin
Description: Vinanza® Kiwifruit is a proprietary blend of compounds extracted from the skins of kiwifruit grown in New Zealand. Kiwifruit are regarded as superfruit because they're packed full of healthy nutrients, particularly the skin that contains high levels of antioxidants. This material has shown to lighten skin by 3.5%, reduce skin redness and defend skin cells against oxidative stress.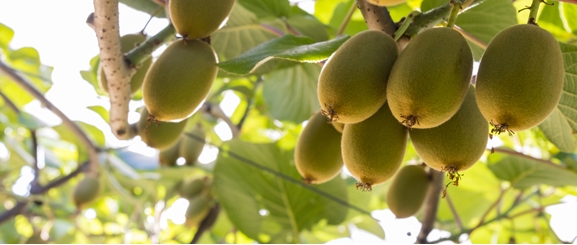 New Zealand Avocado
Botanical Name: Persea gratissima
Part: fruit
Description: New Zealand, with its fertile volcanic soil and non-GMO status provides an ideal environment for growing the world's most nutritionally complete avocado fruit.
Our extra virgin avocado oil is made from 100% New Zealand grown avocados which are cold pressed to extract the most nutritious avocado oil in the world.
New Zealand avocado contains vitamins B complex, minerals and antioxidants which are beneficial to protect skin against symptoms of skin sensitivity and inflammation, rejuvenates and revitalise skin's elasticity, tone and firmness.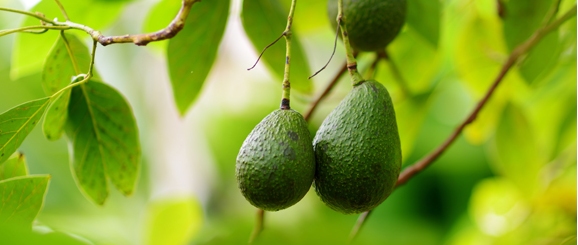 New Zealand Sheep Placenta
Botanical Name: N/A
Part: N/A
Description: New Zealand sheep placenta is a rich source of nutrients, growth factors and bioactive cytokines. Scientific studies have found that placenta contains a high level of special proteins (placenta proteins) which promote cell growth, regulate hormone secretion and strengthen the immune system.
Research has shown that sheep placenta contains many nutrients, special proteins, amino acids, minerals and growth factors. Sheep Placenta has been shown to provide nourishment and hydration to the skin results in youthful, smooth skin.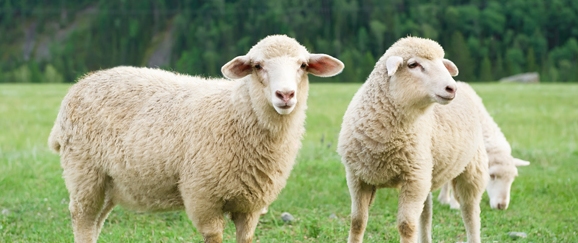 New Zealand Marine Collagen
Botanical Name: Hydrolysed Collagen
Part: Skin of marine fish
Description: We use New Zealand premium grade hydrolyzed marine collagen powder. It contains polysaccharides, vitamins and essential sea minerals, provides moisturising benefits for both skin and hair and aids in the healing and structuring of connective tissue and helps to regenerate joints and cartilage and reduces arthritic pain.
New Zealand Marine Collagen could help to boost collagen production naturally; smoothes fine lines and wrinkles, and increases the elasticity of the skin.
Marine collagen could prevent or even repair the damage caused by environmental factors.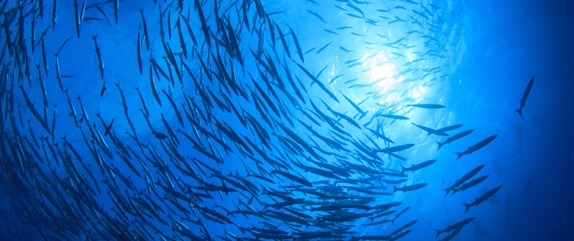 New Zealand Vinanza® Skin Performance Plus
Botanical Name: Vitis vinifera (Grape) & Actinidia deliciosa
Part: Seed & Skin
Description: Vinanza® Skin Performance Plus combines extracts from kiwifruit skins and antioxidant-packed grape seeds, carefully extracted using environmentally friendly process that uses no chemicals, only water.
This compound is a powerful natural anti-ageing agent for skin.
It is scientifically shown to improve moisture retention by decreasing trans-epidermal water loss by 16%, increase skin elasticity by 16%, decrease skin redness by 7%, and decrease the melanin production that causes freckling and pigmentation resulting in brighter complexion.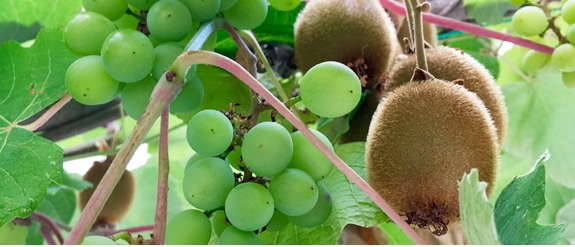 New Zealand Manuka Oil
Botanical Name: Leptospermum Scoparium
Part: Leaves
Description: Manuka Oil is renowned for its potent antimicrobial and anti-acne properties used for centuries by the Maori people of New Zealand. Combined with other natural ingredients specifically chosen to complement the effectiveness of the Manuka Oil, our product can help keep your skin looking and feeling great. Wild growing Manuka is sustainably harvested from organically certified Moewai Farm in New Zealand's Coromandel Mountains.